OUR VISION
To become a Top 100 accounting firm by 2030
OUR MOTTO
Your Success Is Our Priority
We began our journey on October 1, 2011 in a small 2-bedroom apartment in Minnesota. For the first two years, we provided individual income tax preparation. In 2013, we added QuickBooks and sales tax services. We quickly realized small businesses in the area were underserviced and hired three part-time bookkeepers.
In October 2013, we opened our first office location in Duluth, MN. As we grew, we continued to add services, adding a second location in January 2018 in Cloquet, MN. In May 2020 we opened our new headquarters location in Hermantown, MN right outside of Duluth.
Andy Grengs grew up in Maple Grove, MN and went to college at University of Minnesota. He now resides in Madeira Beach, FL as of August 2020 as he leads our expansion in the Southern US focusing on the Tampa, FL and Houston, TX markets. He enjoys meeting new people, learning about new businesses and finding ways to assist others with meeting their dreams and goals.
In his pursuit of becoming a serial entrepreneur, he is also an owner of McKenzie's Bar & Grill, an affiliate of TCG Prosperity – TCG Accounting's wealth management partnership and a few other minority holdings. His dream is to someday be an angel investor like those seen on Shark Tank while traveling around the world on a mega yacht.  
Meet Our Headquarters Staff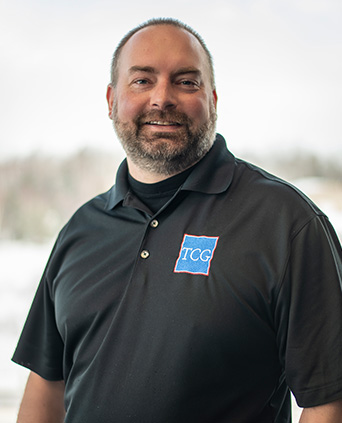 I started in the financial world in 2008 with Wells Fargo and worked in many different areas. These areas include Personal Banker, Service Manager and then to Private Banker. During that time taking the appropriate test to become a wealth advisor. As time went on and liking to be involved in community and networking events, I met some great people. It was in 2014 that I partnered up with Andy Grengs, who was the founder of TCG Accounting, and we had a shared vision. We took the leap and then started TCG Prosperity the Wealth Management side of our business. Thru the process of working with large broker dealers it was missing the personal connection lacking in that industry. Until RedHawk who share the vision of a small firm with large aspirations of growth.
I am born and raised in the area and have a passion for business and watching them succeed and be a great part of the community. I do enjoy my time on the water and try to travel as much as I can. My goal is to always put a client in a better spot in 90 days. Family and friends are most important to me and look forward to help some change their life for the better.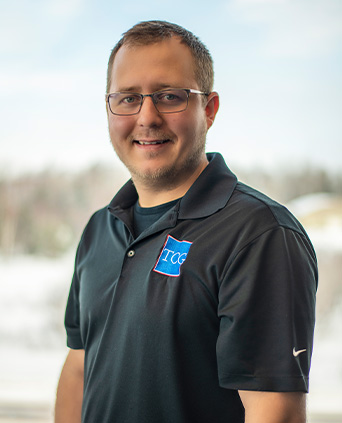 Ryan grew up in southern MN just outside of St. Peter. He went to the University of Minnesota- and graduated with a Bachelor of Accounting in 2016. Ryan took a job as a tax associate in the twin cities, where he worked for two years. After working in the cities, Ryan decided that he wanted to move back to the northland, where he started working with TCG Accounting in January of 2019. When Ryan is not doing taxes, he likes to spend most of his time in the woods. Ryan is an avid outdoorsman that hunts four different states every year. During the spring and summer months Ryan enjoys fishing, camping and hiking. He tries to make it to the BWCA at least once a year.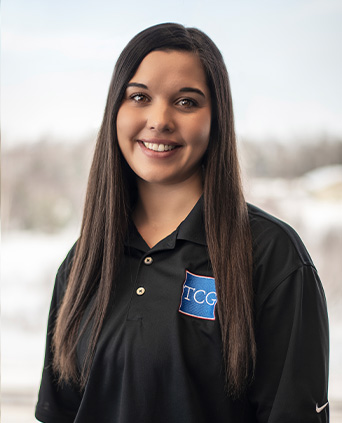 Kenzie Vittorio
Bookkeeping & Payroll Specialist
Kenzie Vittorio grew up in Shell Lake, WI. Kenzie now lives in Hermantown with her husband Alex, their son Hudsyn, daughter Lainey and their dog Kyzer. She is currently attending Lake Superior College to finish her degree in Accounting. Kenzie enjoys spending time with her friends and family, going camping, fishing, having game/movie nights, and always finding a new project to work on.
Education
We believe in educating our clients to help them make better financial decisions throughout the year. We don't just "fill in the blanks." We want our clients to understand what we are doing and why. We work diligently to make sure clients know about all available tax credits and deductions.
Proactive Communication
We believe in communicating the latest information to our clients. Whether it's an increase in minimum wage, a new or changed tax credit or it is time to file your property tax return, we reach out to inform you. We send out monthly newsletters, post on multiple social media platforms, blog, and email breaking news updates.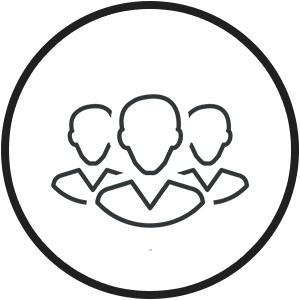 Networking
We believe a key aspect to building a successful business is networking. We network not only for our benefit, but to connect our clients with others to proactively assist in their growth. We are actively involved in the Area Chamber of Commerce, Hermantown Chamber of Commerce, Superior Chamber of Commerce, Cloquet Chamber of Commerce, Business Network International, Arrowhead Builders Association, and make an appearance at many others.
Teamwork
We believe a team approach is important. It helps to decrease response time to questions. We know it can be frustrating if you cannot get in touch with your accountant, so why work with only one person? Every client at TCG Accounting is assigned to a team with a lead accountant in charge of communication.

Success
Our motto says it all. At TCG we say – "Your Success Is Our Priority" – and we mean it. We do everything we can to ensure the success of our clients, whether it is training them on new software, providing bookkeeping, payroll, and tax services, or connecting them with other business owners and networking events. We love watching our clients succeed!
Dear Friend,
I have a feeling I know why you're reading this right now.
You need more time in your day. Running a business is extremely demanding, and there just isn't enough time in the day to keep all the plates from spinning out of control. And what you need most right now is more proactive help with your business finances and tax strategy. As soon as possible. In fact, yesterday would have been ideal. Am I close?
We get it. We've worked with plenty of businesses who have to cobble together 9 different software programs to keep everything straight, or who just wash their hands of it all and put everything on the credit card … and then try to clean up every year after the fact. And they know that this is no way to properly monitor profit margins, cash controls, account management, tax strategy and all of the myriad components of an effective financial system for a business.
Perhaps this is your story too. Or perhaps you've reached a stage of development in your business that you want to pass the baton of accounting to another expert team so your expert team can focus on what they do best: making sales and taking care of customers.
Or are you just starting your business and want to start things off on the right foot?
Whatever the reason, we want you to know that our team has been diligently and effectively taking care of the accounting needs of countless organizations in a wide variety of industries—discreetly and expertly handling the ongoing financial management of tax burdens, payroll, bookkeeping, and other comprehensive accounting services while providing expertise in business planning, coaching, and strategic consulting that many businesses need.
Because here's a certain truth as it relates to taxes and your business: the State and Federal Government would love to have more of your business' hard-earned money in their accounts. And yes, even though it's painful, none of us begrudge paying our legal and fair share of taxes. But the problem is that regular business owners, like you, are missing out on legal and safe deductions, to the tune of hundreds of millions of dollars in unclaimed refunds every year.
It doesn't have to be this way. You don't have to hand more dollars over to the government than they require, just because you don't know their rules as well as they do. You don't have to live in a constant state of anxiety over the state of your books, feeling guilty about the time you should be devoting to keeping your business profitable.
In fact, to help you find answers to your questions, I've compiled some resources in the last couple of years, for business people like you, in response to the specific tax and accounting questions I've received from my clients.
Click the button below to take your first step. And of course, feel free to poke around our site and discover why I've been called "The Most Trusted Tax Professional in the Area".
Talk again soon,
The TCG Accounting Team
PS — When you fill out the form, we'll also add you to our weekly email series on "Real World" Strategy for small business owners. Our readers enthusiastically forward these to their colleagues and peers all the time, because they're not your standard "tax tips".
PPS — Already want to come in? I don't blame you…many folks are fed up with the other options out there. Click here to schedule a time to meet with us. We will NOT make dealing with a tax professional as painful as it's been in the past!